Steel Tongue Drum,made of steel,can give a crisp,ethereal.Buddha-like sound, and with a wider natural range of 8 tones,which could be played with most common tunes.No so complicated and easy to get the start.
There are a total of 8 sounds in D major,which have a wider range of sound and can enjoy more music.With a large number of musical scores(not included),even beginners can enjoy extremely pleasant music in accordance with the score.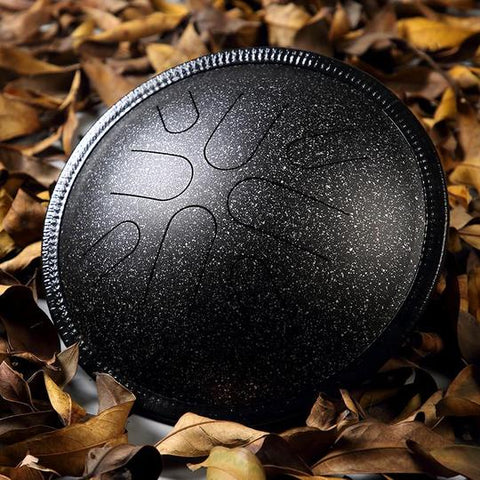 It is easy to learn and play the Steel Tongue Drum,the packing list is equipped with a pair of mallets and finger sleeve,you can use your creativity to hit your own favorite and happy sound.Or follow the Music Book instruction choose the songs you can and practice more,you will like it well. Religious Buddhism, Confucian dojo,Zen tea hea-lth. Music education, sound therapy, not only can cultivate sentiment, but also heal the body and mind, enhance spirituality,and discover the beauty of self.
The hand pan drum tank,made with high-grade steel,round shape design with smooth surface, and can produce a variety of tones.Comes with drum bags,you can carry to anywhere.the tone is accurate and sound is ethereal.